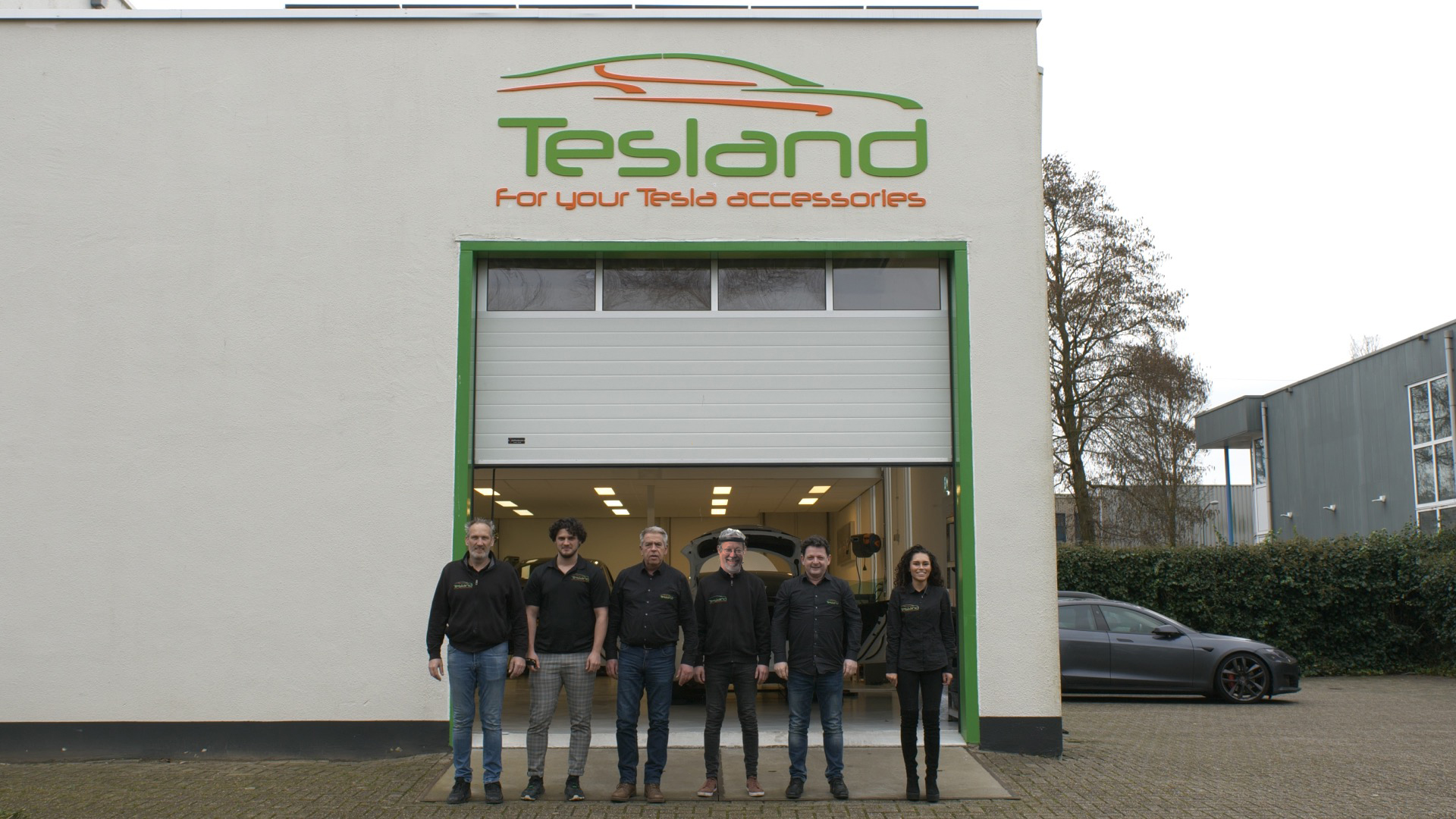 Hi there! We are Tesland .. The place to be for accessories, modifications, styling, technical advice, original parts, etc. for your Tesla! We are located in Almere since January 2020 and we can proudly say that we have established a sales point in The Hague since March 2021.
Tesland started in 2015 and was created by interest in Tesla. Herbert Kats the owner (second from the right in the photo) first started selling the AlloyGator rim protectors, then as a hobbyist built in a dashcam into his own Tesla Model S which many colleagues were also interested in. And so his hobby got out of hand and became Tesland.
We are not only busy every day developing, obtaining, shipping and installing (new) products for the Tesla. No, you can also contact us for the most common repairs of your Tesla. For example, in 2020 we were actively working on repairing the eMMC of the Tesla model S and customers regularly visit us to repair the door handle of their Tesla. Do you unexpectedly have a technical problem with your Tesla? Do not hesitate to contact us.
Would you like to stay informed of all news, new products, offers and our promotions? Sign up now for our newsletter and/
or follow us on our social media channels.