Waterproof Cargo Cover Tesla Model S and Model X
Trunk protective cover


You probably know the feeling, you went for a walk with your dog in the woods or on the beach. Or in the park where they have just mowed the grass.
Wonderful walks in nature, refreshing, your dog will certainly enjoy herself. Nice running and playing with other dogs.
And then back in the car to get home, dog in the trunk and your entire trunk under the mud, grass or sand.
Not to mention the dog hair.
If you do this more often the whole car will smell like dog.

Or you are doing some DIY and you have to bring your waste to the dump. Empty paint cans that are just not completely empty, wood waste, garden waste, etc.

With this cover, you protect your trunk and keep the carpet clean and tidy.
The trunk protective cover is easy to apply in no time and easy to clean.
Specially tailored for Tesla Model S or Model X.

The perfect accessory to keep the boot of your Tesla clean and tidy.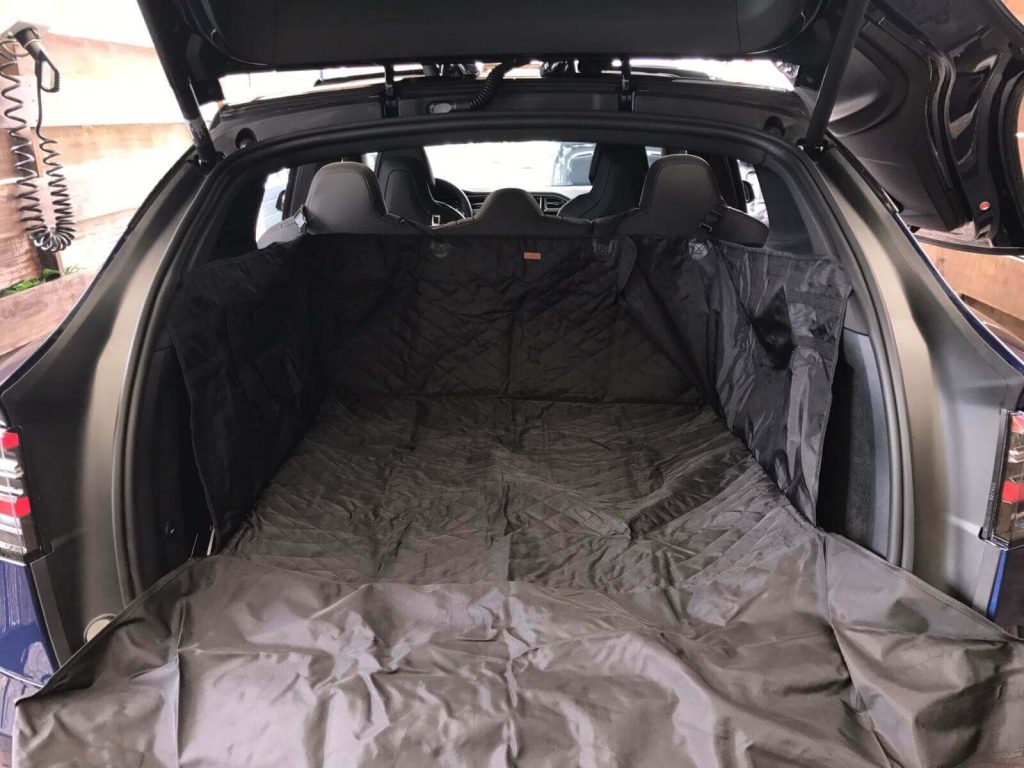 Features trunk protective cover


protect your trunk against muddy paws, moisture, and other dirt


easy to apply


water-resistant


anti slip


with extra pockets for storing individual items


easy to clean


Available for Model S en Model X:
Cargo Cover Tesla Model S
Cargo Cover Tesla Model X
Other accessories for your interior: